South Carolina Quail Hunting
Directory of South Carolina Quail hunting lodges, guides and outfitters in South Carolina.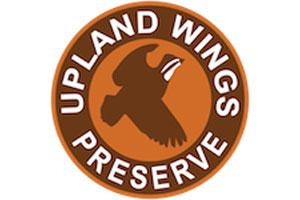 Upland Wings Preserve
1665 Milam Road, Clinton, SC 29325
Phone: (864) 876-8327
Upland Wings Hunting Preserve offers an escape into a quail hunter's paradise! At Upland Wings, we strive to restore a Southern tradition that dates back to the early 1800's where sportsmen by day challenged the wits of wild birds in their natural habitats. Our bird hunting preserve is tucked away in the Piedmont area of South Carolina. This region is bounded on the northeast side by the Enoree River, and by Lake Greenwood and the Saluda River on the southwest side with lush vegetation and abundant wildlife.
AA Plantation
1803 Young Rd, Timmonsville, SC 29161
:
Double A Plantation specializes in wing shooting and due to the variety of birds we are able to offer our clients it is often one of our most popular hunts. Upland Game Bird Wing Shooting starts October 1 and runs till April 1.
Back 40 Wing & Clay
4633 Timrod Road, Bethune, SC 29009
Phone: (803) 475-4408
Back Woods Quail Club
647 Hemingway Lane, Georgetown, SC 29440
Day: (843) 546-1466
Half day hunts are conducted in the morning from 9:00AM - 12 Noon and in the afternoon from 2:00 - 5:00PM. Full day and multiple day hunt packages may be arranged upon request. Full day hunts consist of one morning hunt, one afternoon hunt, three meals, one night's lodging, and an open bar. An experienced guide with professionally trained dogs will accompany each party however you may work your own dogs if you wish.
Beachwoods Plantation and Shooting Preserve
P.O. Box 1046, Allendale, SC
Phone: (803) 584-2817
Bostick Plantation, Inc.
PO Box 728, Estill, SC 29918
Toll Free: (800) 542-6913
Our Quail fields are planted and prepared for hunting only Quail. It is not uncommon to flush a truly wild covey from 200 year-old stock, followed by a covey of our own special breed of birds.
Brays Island Plantation
PO Box 30, Sheldon, SC 29941
Toll Free: (866) 320-1201
Recognized as one of the premier locations for quail and partridge in the southeast, Brays Island provides everything you need for a memorable and productive hunt. Of the island's 5,500 acres, 3,500 acres of untouched woods, marshes and fields are set aside as nature preserves, to guarantee your hunting enjoyment.
Broxton Bridge Plantation
1685 Broxton Bridge Rd., Ehrhardt, SC 29081
Toll Free: (800) 437-HUNT
You will be transported to the fields by your guide, where you can walk or ride as you wait for our well-trained Pointers and Brittanys to get "locked down" on a big covey. You might want to bring your camera to record some of this fast action.
Buck Ridge Plantation
231 Gundog Trail Road, Orangeburg, SC 29115
Phone: (803) 531-8408
Our upland bird program is designed specifically for enjoyment and the challenges of open field and plantation pine hunting. Buck Ridge Plantation operates under a preserve license. Pheasant, quail and chukar abound, offering you the opportunity to shoot a high volume harvest. Expert guides and quality bird dogs help ensure a successful, memorable hunt.
Canvasback Kennel & Hunt Club
872 Gary Road, Camden, SC 29020
Phone: (803) 432-4451
Carter Shooting Preserve
2480 Highway 521 South, Sumter, SC 29153
Phone: (803) 481-2732
Cedar Tree Plantation
270 Sparkleberry Lane, Columbia, SC 29229
Reservations: (803) 788-8010
Cedar Tree Plantation has been a private family retreat since 1853. The plantation consists of 1000 acres available to the sports-person who is seeking an authentic and traditional sporting experience. Natural habitats, reopened pasture land, and supplemental feeding areas enhance the overall outdoor adventure.
Chelsea Plantation
1000 Chelsea Plantation Drive, Ridgeland, SC 29936
Phone: (843) 726-6887
Copper Pines Gun Club
1840 Fair Bluff Highway, Green Sea, SC 29545
Phone: (843) 756-2235
Edisto Pines
700 Wagner Hwy, Leesville, SC 29070
Phone: (805) 894-7752
Edisto Pines is a rare find. Here, you can enjoy the tradition of hunting quail, pheasant and other birds with our top-of-the line German shorthaired pointers and then play nine holes on a pristine golf course, without having to leave. We have several stocked ponds where you can fish. Or you can find a secluded fishing spot along the North Edisto River, which runs along our property for 1 1/2 miles and also offers opportunities for canoeing and kayaking. We also breed German Shorthaired pointers. We have some of the best bloodlines in the South. Come visit our kennel or book a hunt and see these magnificent dogs.
Eleven Oaks Farm
3067 Highpoint Road, Hartsville, SC 29550
Phone: (803) 332-9191
Graham & Carroll Shooting Preserve
PO Box 37, Smoaks, SC 29481
Phone: (803) 562-2574
Groton Plantation
RT. 1, Box 98, Luray, SC 29932
Phone: (803) 625-4160
Harris Springs Sportsman's Preserve
Harris Springs Road PO Box 278, Cross Hill, SC 29332
Phone: (864) 677-3448
Harris Springs offers a variety of packaged quail shooting opportunities. You may choose one of the packages, quail, pheasant, chukar, or customize your own event. All hunts are guided 2-man hunts. Use your own dogs and a guide will be provided for your service. Prices are based on birds released. 2007/2008 Orvis Endorsed Wing-Shooting Lodge of the Year.
Little River Plantation
PO Box 1129, Abbeville, SC 29620
Phone: (864) 391-2300
Morees Sportsmans Preserve
PO Box 118, Society Hill, SC 29593
Clubhouse: (843) 378-4831
Bobwhite Quail, is the specialty at Moree's. It is a game bird whose quick noisy rise from the brush and swift departure offer the best in wing shooting.
Norfolk Southern Railroad
PO Box 27, Dorchester, SC 29437
Phone: (803) 563-5720
Oak Ridge Hunting Preserve
1002 Hatchaway Bridge Road, Aiken, SC 29803
Phone: (803) 648-3489
Oaks Gun Club, Ltd.
1276 Oaks Plantation Road, Georgetown, SC 29440
Phone: (803) 527-1861
Outdoors Unlimited 477
Community Center Rd, Camden, SC 29020
Phone: (803) 432-7062
Quail Trough Hunting Preserve
2032 Edgefield Highway, Aiken, SC 29801
Phone: (803) 648-5483
River Bend Sportsmans Resort
PO Box 279, Fingerville, SC 29338
Toll Free: (800) 516-9606
River Bend offers a variety of exciting hunting opportunities, but our major interest is in Quail, Pheasant, and Chukar hunting. You can choose one of our package hunts, or arrange your own special hunt. Enjoy your hunt by using your own dogs, or if you prefer, hunt behind some of our superior dogs and guides. Whether it is a half day or full day hunt you choose, we are ready to serve you.
Round O Kennel & Quail
Rt. 1, Box 296, Round O, SC 29474
Phone: (803) 835-5532
Sandhill Sportsmans Club
421 Tap Harley Road, Swansea, SC 29160
Phone: (803) 568-3126
Sardis Shooting Preserve
4142 Sardis Highway, Timmonsville, SC 29161
Phone: (803) 346-2497
Singletree Hunting Plantation
1985 Little Acre Rd, Clinton, SC 29325
Phone: (864) 833-5477
South Carolina Outdoor Shooting
371 Cedar Branch Road, Windsor, SC 29856
Phone: (803) 648-5132
Southern Gold Quail Club
110 Quaker Road St., George, SC 29477
Phone: (843) 563-4143
Springrove Shooting Preserve
PO Box 397 St., St. Stephen, SC 29479
Phone 1: (803) 567-3830
Springrove Shooting Preserve consists of some 1,500 acres located near St. Stephen and Lake Moultrie in South Carolina. Most of the hunting is through pines and open fields. In addition to the native coveys, our preserve is stocked regularly with weather conditioned birds from isolated flight pens. An experienced guide and trained dogs accompany each party. Hunters may bring their own dogs if they are manageable.
Tinker Creek Hunting Plantation
97 Weathersbee Road, Williston, SC 29853
Phone 1: (803) 266-4840
The point, the flush, the excitement; quail hunting as it was meant to be is what you will find at Tinker Creek. A typical days hunt will take you over 400 acres of quail country. All hunts are fully guided with dogs and field transportation provided.
Tri-State Hunting Club
PO Box 101, Estill, SC 29918
Phone: (803) 625-4009
Wassamassaw Shooting Preserve
1405 Sandy Run Circle, Summerville, SC 29483
Phone: (803) 688-5941
If we are missing any South Carolina Quail Hunting listings or have any incorrect, please contact us.