Oregon Quail Hunting
Directory of 10 Oregon Quail hunting lodges, guides and outfitters in Oregon.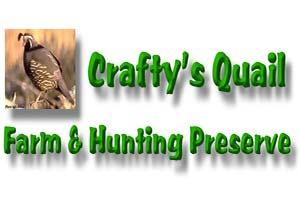 21050 NW Spruce Ave, Redmond, Oregon 97756
Phone: (541) 548-5126
We have 640 acres of some of the finest native and cropland habitat in Central Oregon. All of our birds are wild raised released birds. They are raised in our native habitat covered flight pens. These flight pens are designed to teach our birds to live and act just like wild birds.Our hunting preserve terrain is rolling grassy hills with some sage and juniper cover. Also, there is some cropland and much native Central Oregon grasses.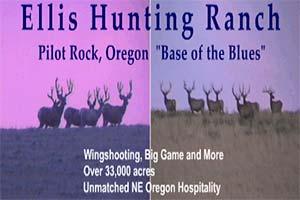 P.O. Box 494, Pilot Rock, Oregon 97868
Toll Free: (800) 543-9251, Phone: (541) 443-2381
Spectacular wild bird hunting opportunities abound at Ellis Hunting Ranch. The Ranch is home to pheasants, chukar, quail, huns, and grouse. Often described as, "some of the best wild bird hunting around," it's not uncommon to jump over 100 birds in a canyon.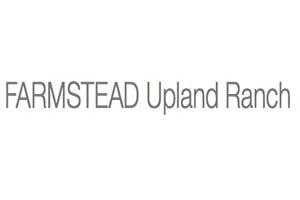 Grass Valley, Oregon 97029
Phone: (541) 333-2498
FARMSTEAD features four separate Oregon State Licensed Hunting Preserves totaling 3200 acres for your no-limit hunting adventure. You'll have the place to yourself. Whether you're on the Rosebush preserve (1/2 sq. mile), Finnegan (2 sq. miles), Sand Hollow (1 1/2 sq. miles) or Mountain View (1 sq. mile), you'll find rolling hills to stretch your muscles, plenty of crystal-clear air to fill your lungs and a day hunt that will exceed your expectations.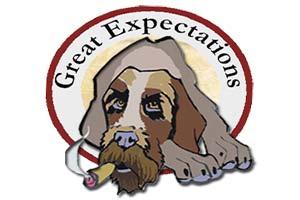 43176 Cupper Creek Rd, Kimberly, Oregon 97848
Phone: (541) 934-2395
Don't let your sovereign buddies in their comfortable boots keep our upland gamebird Shangri-la all to themselves. Only one party at a time reap the pheasant, chukar, hun and quail hunting through rolling fields, creekbeds and hillsides. Bring your own dog or let Jerry or Brogan guide you with their Griffons, Wirehairs and Shorthairs. If you feel like loosening up your swing, our world class sporting clays course is a good place to start. Unwind in front of the fireplace in the privacy of the 3,800 sq. ft. lodge and maybe shoot some pool. Prepare your own meals in the fully equipped kitchen, throw some birds on the outdoor grill or just sit back and let our chef do the work. You don't have to go all the way to the Dakota's for fun times anymore. Located in Eastern Oregon, Great Expectations Hunting Preserve is on the way to nowhere and could be just the ticket for you.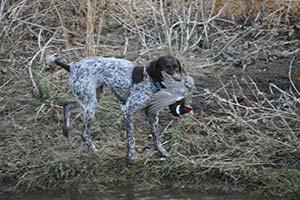 23050 Wolf Hollow Ln , Condon, Oregon 97823
Phone: (866) 478-4868
Highland Hills Ranch is comprised of 3,000 acres of rolling hills, rim rock canyons, creek-fed bottomland, grasslands, planted fields, and open range. You won't find a more perfect place for hunting upland birds anywhere. Our ranch is managed exclusively to provide ideal habitat for our extensive bird populations. Crops are planted and left un-harvested, native grasses cultivated and carefully managed, and water sources developed and maintained for one purpose only - to provide the finest upland bird habitat in North America. For our hunting guests, this means you will enjoy an experience like none other.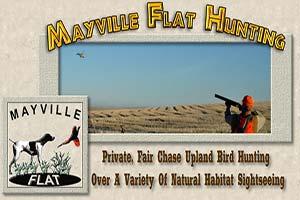 16617 Greiner Lane, Condon, Oregon 97823
Phone: (541) 384-4705
Starting September 1st and running through March 31st, Mayville Flat Shooting Preserve will guarantee your group the single party privacy you deserve. Pheasant, Chukar, Quail and Hungarian Partridge await you. With a variety of species of native and released birds, your odds of going home with a mixed bag are very high! Whether you're after a full day of hunting or just a short day of dog training, we will set it up right for you.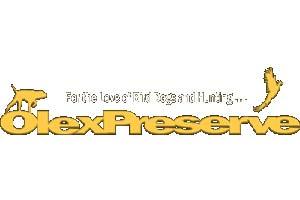 64187 Upper Rock Creek Road, Arlington, Oregon 97812
Phone: (541) 454-2011
Upland game bird hunting on a preserve offers some real advantages. A longer season allows you to do more hunting in an area that is maintained for these purposes. This is better for the birds, the dogs and the hunters. Olex Preserve makes available guides and dogs. We wanted to put in a preserve to give people a place to season their dogs and to provide training assistance if needed. We have different kinds of birds and habitat needed for the different kinds of dogs. We are a hunting preserve for dogs owners, dog lovers and people that love to hunt. Our prices are very reasonable, so bring a friend, your dog and share a hunt, or come hunt with us and our dogs.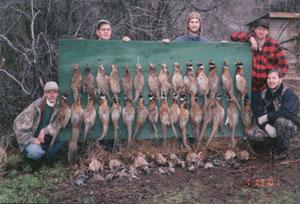 3860 West Cedar Rd., Vale, Oregon 97918
Phone: (541) 473-3867
We have very good populations of wild birds both pheasants and valley quail, plus we release 24-80 pheasants per day depending on the number of hunters to maintain good hunting. Groups of 4 over the last few years have averaged around 25- 30 birds per day, with the high of over 50, many times.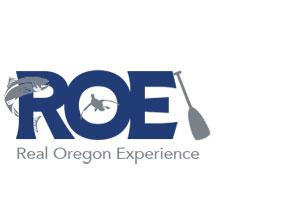 9349 Hwy 97 South, Klamath Falls, Oregon 97603
Phone: (541) 884-3825
Thousands of acres of private lands for mountain and valley quail in South Central Oregon. Customized Upland Hunting packages are our specialty so don't hesitate to ask for exactly what you want and we will do our best to deliver it to your group. We see a lot of species hunters out our way for the challenging Mountain Quail.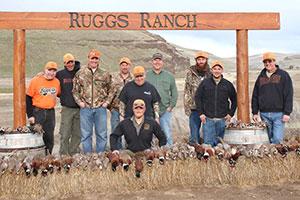 55549 Oregon 207, Heppner, Oregon 97836
Phone: (541) 676-5390
Ruggs Upland Bird hunting is like no other. We hunt 8,000 acres that include fervent valleys, picturesque prairies and wind along rock side ledges. The habitat is planted strictly for the retention and health of the Pheasant, Chukar, Quail, and Hungarian Partridge. We practice an early release program and supplement as needed. You will never have to worry about the number of birds you will see on a hunt.