Ohio Quail Hunting
Directory of 14 Ohio Quail hunting lodges, guides and outfitters in Ohio.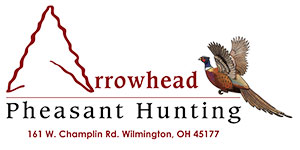 161 W Champlin Rd, Wilmington, Ohio 45177
Phone: (937) 366-6134
Premier Pheasant, Quail, and Chukar Hunting Preserve in Southwest Ohio With over 195 acres of prime upland bird habitat, Arrowhead Pheasant is one of Ohio?s premier wing shooting destinations. Being centrally located in Wilmington, Ohio, about an hour from Dayton, Cincinnati and Columbus, you are not far from being able to enjoy a day of birds flushing at your feet.

5316 Sandhill Road, Bellevue, Ohio 44811
Toll Free: (866) 236-9384
Brier Oak Hunt Club is your first choice for natural habitat hunting. Our hunting preserve and grounds opened in 1989 and are the perfect getaway. Whether you want to bring business clients or plan a weekend vacation, we are here for you. Visiting our hunting fields is also a perfect way to get to know your dog better. Order pheasants in advance or inquire about our chuker and quail.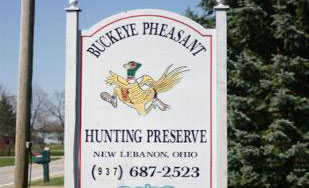 1608 S. Clayton Road, New Lebanon, Ohio 45345
Phone: (937) 687-2523
Buckeye Pheasants uses a combination of natural as well as agricultural covers in our fields. All of our birds are raised on the premises and are excellent flyers that are challenging targets for all hunters. We invite anyone to come visit our facilities and check out our birds and the hunting grounds. Our guides are experienced veterans of many years of upland bird hunting and dog handling/training experience.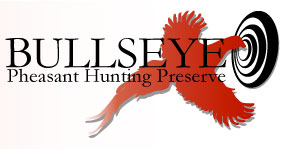 9150 Mt. Bethel Rd. SE, Uhrichsville, Ohio 44683
Business: (740) 922-5633
Family owned and operated hunting preserve offering pheasant, chukar, quail and duck hunting on 181 acres of land. Cookies and homemade cookies served to all hunters. Open 7 days a week and we offer 9:00 am hunts and 1:00 pm hunts. We offer European hunts, field hunts, duck hunts, lodging and trap shooting. Fifteen experienced bird dogs waiting to go hunt for you. Open to the public. Come hunt with us.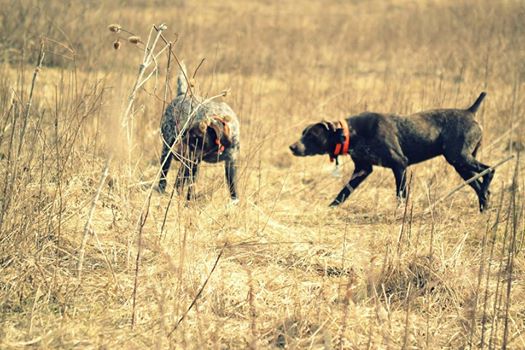 1670 Finkle Hill Rd, Beverly, Ohio 45715
Rod Cell: (740) 336-3410, Linda Cell: (740) 336-3154
Licensed shooting preserve, non Ohio residents are not required to have a Ohio hunting license, we have german shorthaired dogs, flight ready pheasant, quail, and Chuckars (limited amount).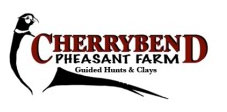 2326 Cherrybend Rd., Wilmington, Ohio 45177
Phone : (937) 584-4269
1/2 day and full day hunt Pheasant hunting packages available for members and non-members. Pheasant, Quail, Chukar available. Large parties welcome, dining available on site, and guides on staff. Lunch will be available in the Hunter's Room on weekends during peak season. Larger hunt party arrangements can be made any day.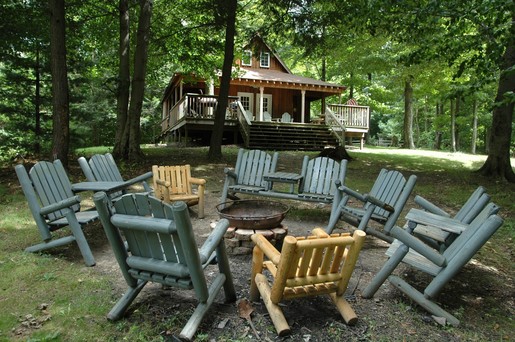 2265 Harcourt Drive, Cleveland, Ohio 44106
Phone: (216) 368-1565
Private, member-owned club. Its facilities are reserved for the use of its members and their invited guests – they are not available for use by non-members. The club is a licensed shooting preserve and releases game birds for members and their guests on the club's grounds from September 1st through March 15th. Released birds include pheasant, Chukar partridge and bob-white quail. All hunting is by reservation only

16171 E. Kasler Creek Road, Amesville, Ohio 45711
Brian: (740) 448-7423
Located in the foothills of Appalachia, Federal Valley Pheasant Farm has been in business since the fall of 1989. Consisting of approximately 200 acres of creek bottoms and rolling hills. We strive to have some of the finest pheasant and quail cover in Southeastern Ohio, including buckwheat, sudan grass, corn, foxtail and native grasses.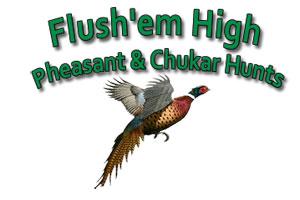 9905 State Route 141, Kitts Hill, Ohio 45645
Range Phone: (740) 442-7072, Lynn: (740) 533-7220
Flush'em High Pheasant and Chukar Hunts is located in beautiful Southern Ohio just 9 miles north of Ironton, Ohio on State Route 141. We offer acres of private hunting land so that you may enjoy a great bird hunting experience. Call us today to schedule your hunt if a lifetime. We offer Pheasant, Chukar & Quail hunts with different packages for you to choose from.

9291 Buckeye Troxel Road, Sugar Grove, Ohio 43155
Phone: (740) 746-8568
Hidden Haven Shooting Preserve & Sporting Clays includes challenging 50 Bird Courses along with quail hunting. Each sporting clays course simulates hunting conditions. Also available -- 5-Stand, Wobble, Skeet, Sporting Clays, and Fitasc courses for beginners as well as for competition shooters.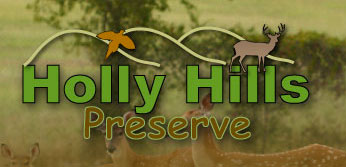 539 Mt. Olive Rd., South Salem, Ohio 45681
Phone: (937) 981-2835
We are nestled in the hills of Northern Ross County. Covered in milo, millet and a large assortment of grasses throughout. We are available to take of care of and meet any need that our hunters and their families may have. A warm hearty meal is available upon request in our cozy clubhouse. We offer by prior arrangement guided hunts with our superior hunting dogs, or you may bring your own dogs.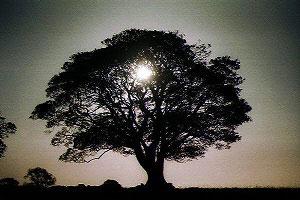 3318 Panhandle Road, Delaware, Ohio 43015
Phone: (740) 363-7219
Located in central Ohio, we are 25 miles north of Columbus off of State Route 23 North in Delaware County. Our cover is a combination of warm and cool season grasses, plus brushy creek bottoms and open woods, which provide hunting conditions for a variety of tastes on 200 acres. Our seasons runs from September 1st to April 15th and we are open 7 days a week. Our hunt consists of morning 8:30 - 12:00 and afternoon 12:30 - 4:00pm., seven days a week. Reservations and wearing of HUNTER SAFETY ORANGE REQUIRED.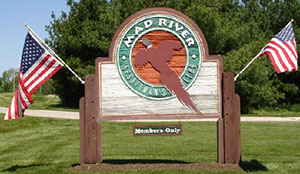 1055 County Road 25, Bellefontaine, Ohio 43311
Phone: (937) 593-8245, Fax: (937) 593-9390
All hunts are guided with experienced guides to ensure a safe and productive hunt. If you have your own dog, you are more than welcome to use them. If you do not, we will furnish a dog. A hunting party consists of up to four people, if you have more we will put out another group in another area.

76925 Beal Roak, Newcomerstown, Ohio 43832
Phone: (740) 498-7822
Our main goal is to provide you with a safe and memorable hunt that you and your friends will talk about for years to come and want to do over again and again. We provide public, corporate , European and fundraising hunts and dog trials, can accommodate up to 70 hunters a day on 380 acres.