New Mexico Quail Hunting
Directory of 3 New Mexico Quail hunting lodges, guides and outfitters in New Mexico.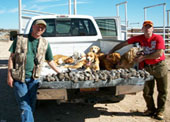 Po Box 525, Carlsbad, New Mexico 88220
Phone: (575) 706-1857
Hunt for wild blue/scaled quail in the desert in southeastern New Mexico. We have an excellent population of wild quail most years. Hunts run from mid November through mid February. The terrain is relatively easy but hunters should be prepared for brush and cactus. Temperatures average from the mid 40's to mid 60's for highs; mornings are usually at or just below freezing. All hunts are mainly guided only day hunts however we can provide meals and lodging if desired. Multiple days can be booked. We will provide the use of our dogs, but hunters are welcome to bring their own. Hunters will be picked up around 6:00 am and we will usually hunt until around 4:00 pm. Our primary species is scaled quail but we do have areas with limited bobwhites and places we can go hunt for Mearns. Some Private land hunts may be available as well. Hunts can be combined with coyote hunts and dove and ducks during combined seasons.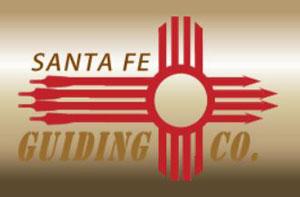 75 Sibley Road, Santa Fe, New Mexico 87508
Phone: (505) 466-7964
Wild quail hunting on huge private ranches and vast wild lands of New Mexico is the sport of Kings! The Santa Fe Guiding Company manages over 300,000 acres of private lands and operates by special use permits on millions of federal land acres spread across southern New Mexico producing fantastic wild quail hunts year after year. With weather and moisture watching, constant communications with our land owners followed up by Sept. - Nov. big game hunts with boots on the ground in the same regions, we know where the best hatches have occurred and move our hunt locations accordingly.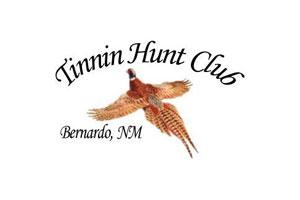 38 Paizalas Rd, Bosque, New Mexico 87006
Phone: (505) 342-1106
Tinnin Hunt Club offers a large variety of bird hunting. The species include Snow Geese, Canadian Geese, Ducks, Crane, Pheasant, Chukar, Quail, Dove, and Turkey. The newly developed ponds are a new attraction for Duck hunters.