Nevada Quail Hunting
Directory of 3 Nevada Quail hunting lodges, guides and outfitters in Nevada.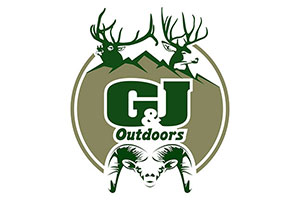 Featured Outfitter
PO Box 307, Auburn, Nevada 95604
Phone: (530) 263-0492
We offer guided hunts for wild chukar and Gambel's quail in Nevada. If you're looking for a scenic outdoor adventure away from all the crowds, these hunts offers breath taking scenery and exciting hunting. Our hunts take place in northern Nevada for chukar's and southern Nevada near Las Vegas for the Gambel's quail. Depending on chukar populations and weather conditions, we may hunt from the California border all the way east to Elko. Your 3 day wild chukar or Gambel's quail hunt includes meals and lodging. You may be staying in a house, motel or trailers, depending upon the location of your hunt and what you would like to do. Season runs October until the first Sunday in February. You will need a state hunting license and Upland Game Bird Stamp. Prices do not include state hunting license, Upland Game Bird Stamp or guide gratuities.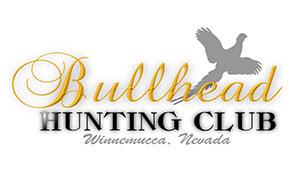 12175 Grayson Ranch Rd, Winnemucca, Nevada 89414
Phone: (775) 623-1325
Bullhead Hunting Club terrain is ideal habitat for upland birds like pheasant, chukar and quail. The world-class bird habitat that Bullhead has to offer is second to none. The hunting property has natural vegetation that provides great cover for all types of upland game. Most the vegetation is native including grasses as well as many acres of planted wheat and alfalfa fields.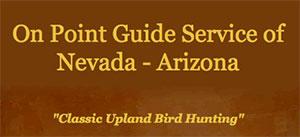 160 W. Mulberry Dr, Henderson, Nevada 89015
Office: (702) 565-1109, Moblie: (702) 203-7228
On Point Guide Services of Nevada is keenly aware of this modern day problem for the upland hunter. Our main goal is giving a hunter real value by locating quality places with ample amounts of Upland Birds. We are a life-long Upland Bird Hunters, specializing in Chukars, Gambel Quail, and Hungarian Partridge. Our kennel is made up of well-trained Brittany's, Pointers, and English Setters. These dogs are masters at locating birds amongst the Nevada & Arizona rolling terrain of Cheet-grass, Cholla Cactus, & Volcanic rock. Before each season, much time is invested in locating these elusive wild birds.