Kentucky Quail Hunting
Directory of 7 Kentucky Quail hunting lodges, guides and outfitters in Kentucky.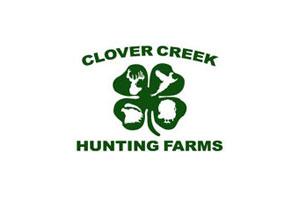 1172 Teller-Haycraft Lane , Hardinsburg, Kentucky 40143
Phone: (270) 617-3309
We're proud to offer a wide array of options to suit every customers needs. Whether you are an experienced hunter or new to the sport, we'll work with you to provide an enjoyable and memorable hunting experience. Give us a call and let us know exactly what you're looking for. We'll be happy to design a custom package for you or your group.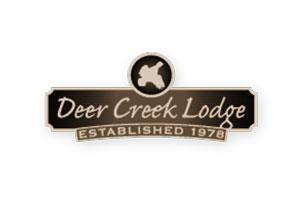 PO Box 39, 8160 St. Rt. 132E, Sebree, Kentucky 42455
Phone: (270) 835-2424
A variety of quail and pheasant packages are available: "Traditional" hunts provide for 16-bird daily limits, Their most popular hunts, however, are conducted under their exclusive one-fee, "No Limit" quail and pheasant format. New 10,000 sq. ft. lodge in 2006. 2006-07 Orvis Endorsed Wing Shooting Lodge of the Year.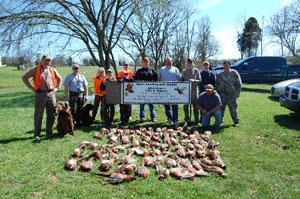 7361 Hardinsburg Rd, Cecilia, Kentucky 42724
Phone: (270) 234-4670
Don is an avid hunter and fisherman. He has been hunting all over the world with numerous record book animals. We welcome corporate hunts with a nice meeting room and we can serve meals like the Pheasants, Quail or Chukars that you harvest. Seasons Opens 8-15-11. Closes 4-15-12. Pheasant , Quail & Chukar. Dogs available. Booking Deer Hunts now limited space. 550 acres of managed land to hunt on. 1Boone and Crocket Buck and 5 Pope and Young Harvested.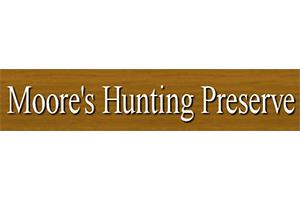 741 Walker Harris Lane, Calvert City, Kentucky 42029
Phone: (270) 832-2982
Moore's Hunting Preserve's goal is to provide the best hunting experience you've ever had, and each guest receives personal attention . You are welcome into the clubhouse to warm up before or after your hunt. Cheese and crackers, soda, and coffee are all available. Soup and sandwiches are available when pre-arranged for a modest cost.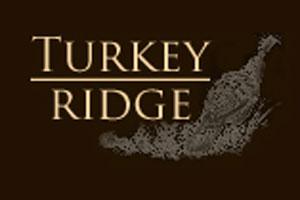 4427 Liz-Mark Rd, Burlington, Kentucky 41005
Phone: (859) 586-9690
Pheasant, Quail, Chukka, they're here in any quantity you want. Just bring your favorite shotgun and plenty of shells for an afternoon of classic upland bird shooting over some fine dogs. European style with relaxed Kentucky hospitality.

2680 Longbranch Rd., Sturgis, Kentucky 42459
Phone: (810) 813-1608
Our goal at Wild Wing is to replicate the best wild bird hunt that our guests have ever had (or heard of). That said, we are hunting on South Dakota-like big property right in beautiful Kentucky........12,000+ acres, which means the birds don't get pressured. Consequently, the quail at Wild Wing Lodge fly incredibly wild, hard and fast (and are in big coveys, many number 20+ some over 100 birds). We have all experienced a put and take hunt. We offer something different at Wild Wing. Wild Wing is a special world reserved for you. A rewarding world of open fields, eager dogs at the point, guns at the ready, and startling whir of a covey rise!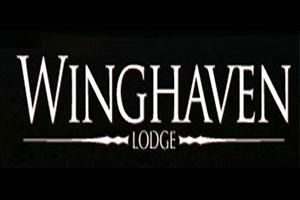 Bald Knob Road, Marion, Kentucky 42064
Phone: (270) 836-7998, Mobile: (270) 635-2180
WingHaven. The mere name conjures visions of wing shooting splendor and it all comes to fruition at WingHaven Lodge! Coveys of bobwhite quail are the benchmarks of our western Kentucky upland retreat. Encompassing miles of wildlife-rich habitat, WingHaven's properties lay claim to some of the finest quail hunting the mid-south has to offer. Fields of native legumes and warm season grasses are enhanced by acres of corn, milo, soybeans and wheat to provide a natural smorgasbord for the native and early-release quail that thrive on the property. WingHaven's "no-limit hunt" offers the best value vs. price in the nation. Period. You can expect to encounter upwards of 200 birds per day when you choose this favorite outing––for one all-inclusive fee! Early-release pheasant and chukar hunts are also available, either alone or in tandem with quail and provide an exhilarating mixed-bag gunning experience.