Indiana Quail Hunting
Directory of 9 Indiana Quail hunting lodges, guides and outfitters in Indiana.
16900 4B Road, Plymouth, Indiana 46563
Phone: (574) 298-3831
Your Connection to Great Pheasant Hunting in Northern Indiana. We offer you access to our 550 acres of private land and our 35 years of combined hunting experience.

1364 North State Road 257, Otwell, Indiana 47564
Phone: (812) 354-2580, Cell: (812) 630-0226
Cane Creek Hunting Preserve offers the opportunity to hunt pheasant, quail, and chuckars from October to March. Groups of no more than three to four hunters are recommended. Hunters should bring their own gun and ammunition. Dogs can be provided for anyone not bringing their own.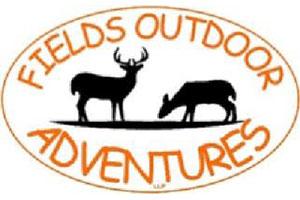 27063 US 52, Laurel, Indiana 47024
Phone: (765) 932-3964
Fields Outdoor Adventures Offers guided Pheasant, Quail and Chuckar hunts in the beautiful north east part of Franklin County Indiana. Open Monday thru Saturday October thru March. Offering Morning and Afternoon Hunts. ex: 8:00 am to 12:00 noon, 12 noon to 5:00 pm. Contact Ryan Fields to book your hunt today

10535 W. County Rd. 100N, Parker City, Indiana 47368
Phone: (765) 468-6706
At King Farms we offer three different species of birds to hunt: Pheasant, Quail and Chuckar. All birds are of top quality stock and very strong flyers to give you the most realistic wild bird simulation. Guides and their dogs can be arranged in case you do not have access to a dog. A small fee is required and reservations for a guide must be made in advance. Birds can be placed in the field for you to hunt and find as you would in the wild, or you can place them yourself if you're training your puppy or maturing dog. Flag clips can be provided upon your request to ensure you find all of the birds placed while training your dog.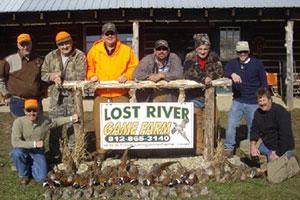 PO Box 82, Orleans, Indiana 47452
Phone 1: (812) 865-3021, Phone 2: (812) 865-3140
We no longer will Guide for Quail Hunts. We will not sell Quail for a guided hunt. If you have your own Bird Dog we will sell you Quail. Quail flush from coveys, anywhere from 1-10 birds might fly at one time. Quail fly low and in any direction.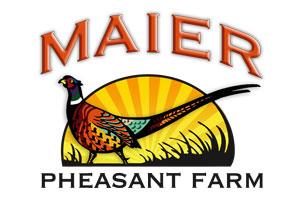 65450 Fir Rd., Bremen, Indiana 46506
Phone: (574) 229-7638
Maier Pheasant Farm is a rustic 240 acre farm set in north central Indiana. We have been a hunting preserve since 1955. We are proud to be noted as Indiana's first and oldest hunting preserve. Pheasants, chukar and quail are released in our hunting fields. These strong flyers will certainly challenge your shooting skills. Our hunting areas look like a place to hunt. Corn fields, wide fence rows, grassy areas and sorghum plots. We have five hunting areas so we can accommodate large corporate groups or small groups. We feel its the nearest thing to wild bird hunting a preserve can offer. Maier Pheasant Farm is a great hunting experience.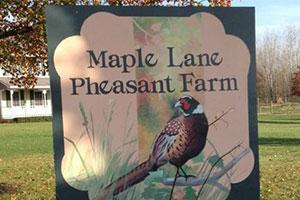 64400 Maple Rd., Lakeville, Indiana 46536
Phone: (574) 250-2937
We maintain one of the largest lands of habitat with a wide variety of cover best suited for game hunting. We have healthy, beautiful game birds, for the beginners first flush with help from one of our pointers to the most advanced game hunter wishing to use their own dog.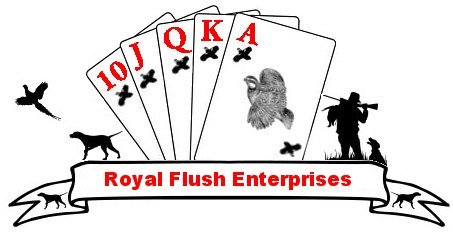 5701 W. 800 S., Rosedale, Indiana 47874
Phone: (765) 548-2548
There are several one-half day packages that you can chose or we can customize a full day of hunting for you and your group. You will be hunting the gamebird(s) of your choice over a variety of cover and terrain. There are spacious fields of sorghum, native grass, CRP and stubble from crops to provide you with an incredible hunt. Guide service can be provided for those who do not have dogs.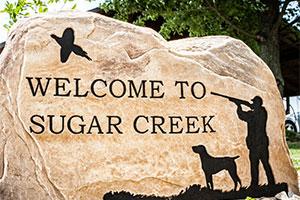 2181 Bono Road, Mitchell, Indiana 47446
Lodge: (812) 849-5020, Cell: (812) 276-9675
We have 750 acres with strong fast-flying birds in quality cover. We offer guided hunts or welcome hunters with their own. We can customize your hunts to your needs and experience.