Colorado Quail Hunting
Directory of 11 Colorado Quail hunting lodges, guides and outfitters in Colorado.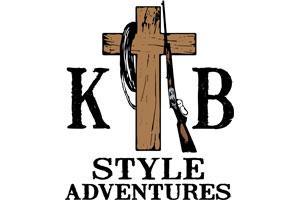 Featured Outfitter
PO BOX 824, Eads, Colorado 81036
Phone: (719) 691-5642
We offer incredibly fun bobwhite quail hunts. Great for dog training and good times with family and friends. You can bring your own dog or hunt behind one of ours. Quail are the best bang for your buck and can be enjoyed year round. After the hunt you will be blown away at the deliciousness of these beautiful birds, ever increasing your value. You come out to our ranch and you can't hardly believe how much fun you will have. Our Quail hunts are part of upland bird park and you are insured to have birds in the field to hunt. Bring your favorite shotgun(s) and plenty of shells! Don't forget we have lodging available for those needing to hold over.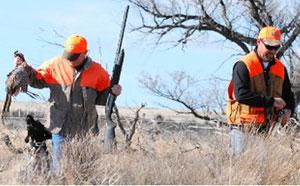 14030 County Road 28, Karval, Colorado 80823
Phone: (866) 726-1031
Our bird hunting season begins October 1 and ends March 31 or when we run out of birds. Dogs required on all hunts. Bring your own dog/dogs or hunt with we can get an outstanding guides and dog for you. Brendas famous soup served before or after your hunt. We have 1500 acres of land available.

43770 County Road 5, Cope, Colorado 80812
Phone 1: (970) 554-0545, Phone 2: (970) 554-0079
Guided hunts include guides and dogs for your entire hunt. During the guided hunt our staff will assist you in placing your birds into the field. Our guides and dogs will accompany you during your hunt in the area that has been reserved. If you wish, you may also bring along your hunting dogs to participate in the hunt to improve on your dog's training.


8604 County Rd. 6, Wiggins, Colorado 80654
Phone: (970) 483-8368
Longmeadow is a family owned lodge and hunting resort located just outside of Wiggins, Colorado about an hour east of Denver and only 45 minutes from DIA. This makes it a perfect location to get away from the hustle and bustle of the big city but close enough to be back in a flash should the need arise. The Game Resort is comprised of nearly 20,000 acres of prime hunting habitat for Dove, Pheasant, Quail, Chukar, Goose, Coyote, and Prairie Dog.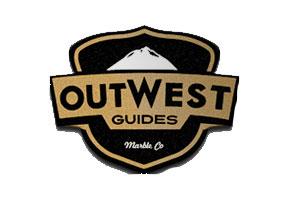 7500 County Road 3, Marble, Colorado 81623
Phone: (970) 963-5525
A Blue Grouse and Whitetail Ptarmigan hunt with OutWest Guides is a must do for the serious upland game bird hunter. If you are use to flatland quail or pheasant hunts and have never experienced high country bird hunting from horseback, you have to add this experience to your hunting memories. Great dogs, experienced guides, world class views, outstanding horses, and worthy game to pursue make this hunt unforgettable. We have a very limited number of hunt dates available, so book early.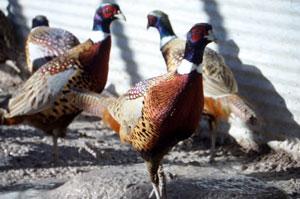 35027 County Road 27, Kiowa , Colorado 80117
Phone: (303) 646-3868
If your interest is spending the day hunting pheasant, chukar, quail or Hungarian partridge, you will enjoy a high success rate and exceptional upland bird habitat at Quail Run.. Bring your dog or use our popular guide service for the perfect day in the field.

CR 22.5/Rd CC.5, Rocky Ford, Colorado
Phone: (719) 241-1128
We have over 800 acres of prime pheasant and quail habitat and offer hunts for groups of 4-10. Whether you're looking for a guided hunt or you want to go on your own, we can customize a hunt that will help you create great memories! Guided hunts, which include breakfast, lunch, a 5-bird per hunter limit, trained pointing dogs, guides, and bird processing, are $225 per hunter. We offer military and veteran discounts! Ask me how your kids can hunt for FREE!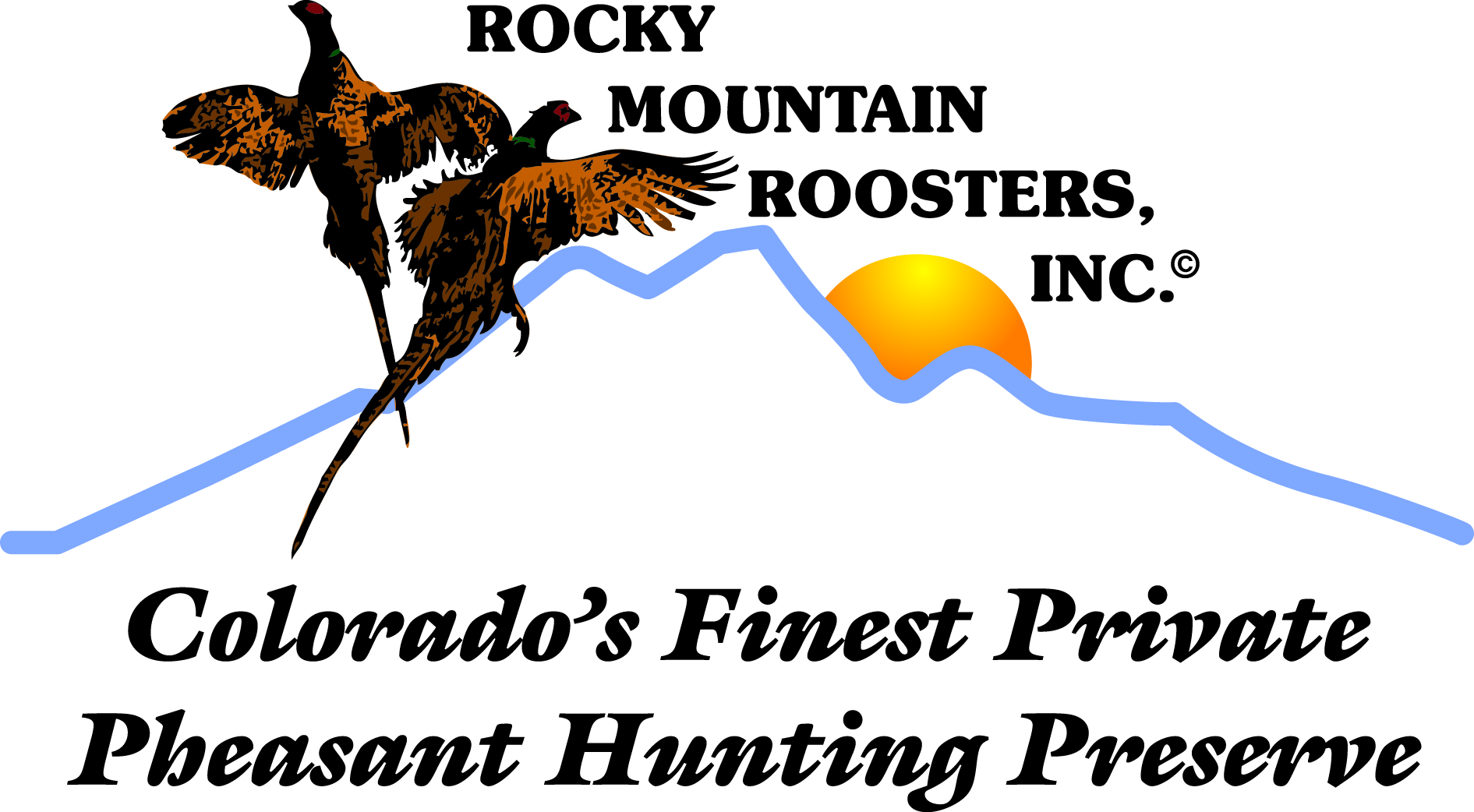 19184 County Road 78, Calhan, Colorado 80808
Phone: (719) 635-3257
Rocky Mountain Roosters is a private pheasant hunting facility 30 miles east of Colorado Springs or just about an hour southeast of Denver. Since 1985, RMR has been offering the best pheasant, chukar and quail hunting in Colorado. Dogs and guides are provided at no charge or for the hunter that has their own dog, this is the best palce to hunt and train in the west. Hunts are by reservation only. Introductory non-member hunts are available daily from September thru March.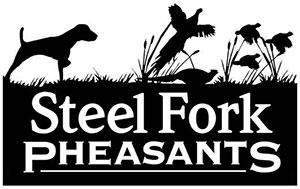 22810 County Road 4, Rush, Colorado 80833
Phone: (719) 478-3051
Steel Fork Pheasants is located in Eastern Colorado and has some of the best Colorado Bird Hunting available, to include Pheasant, Chukar, and Quail. Consisting of 10,000 acres of CRP, creek bottom and agricultural crops, our Colorado Pheasant hunting is fabulous. We at Steel Fork believe that Colorado Bird Hunting should be an all day enjoyable experience the whole family can take pleasure in. Combining a family Colorado Pheasant Hunting outing with the teachings of traditional methods of harvesting ones daily meal is a benefit for future generations of American children.

5220 S. Co. Rd. 157, Strasburg, Colorado 80136
Phone: (303) 622-4608
Strasburg Game Birds has some of the best prices in the state. We want everyone to have a great hunting experience without all the typical costs you would see at other preserves. We don't charge a membership fee or any annual dues. Just come out and enjoy a great hunt at a great price.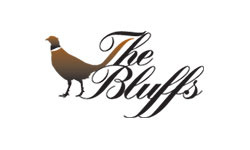 76201 E. 96th Ave., Byers, Colorado 80103
Phone: (303) 822-8479
You will be hunting on the majestic confluence of the East and West Bijou Creeks. The cover is native Colorado grassland, dry creek bottoms, and mature cottonwoods. Pheasants and Bob White Quail are native to this part of Colorado and thanks to aggressive land management and very careful species management we have successful hatches year after year. We also manage and sustain populations of Chukar and Hungarian Partridge.