Arkansas Quail Hunting
Directory of 10 Arkansas Quail hunting lodges, guides and outfitters in Arkansas.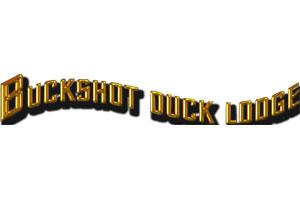 187 Hayes Lake Lane, Gillett, Arkansas 72055
Phone: (870) 548-3334
Our partner program with "Cocks & Quails" offers guided afternoon hunts of pheasant and quail, complete with a guide and retrievers. Their motto is, "The easiest meal you'll ever kill," and you'll have fun in the process! We have vehicles available for anyone who wants to try their luck at gambling in Tunica, MS or just across the bridge in Helena. We are 35 miles south from the famous Duck and Rice Capital of the World, in Stuttgart, which hosts the annual "Wings Over the Prairie Festival" on Thanksgiving weekend. Stuttgart is also home to Macks Prairie Wings. It is one of the largest waterfowl stores in the South.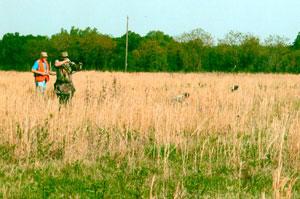 1503 Redbud Lane, Stuttgart, Arkansas 72160
Phone: (870) 830-0851
From the early 1900's, until it's demise in the middle 1990's, quail hunting with friends and quality dogs was a southern tradition. Carroll Evans, his professional guides, and quality dogs bring back days gone by. Attention to every detail is a trade mark of Carroll's hunts. Don't hunt with a "Johnny Come Lately", hunt with guides who have hunted quail all their life.

222 Old Hwy 65, Damascus, Arkansas 72039
Phone 1: (501) 514-4557, Phone 2: (501) 514-0995
Halls Quail Preserve offers the best in quail and pheasant hunting in central Arkansas. We have 350 acres of upland hunting ground across 3 different fields. Each field offers varieties of hills, draws, woods and water. Just like what you would expect to see while wild bird hunting. Our customers can bring their own dogs and hunt or we provide guided hunts with our own.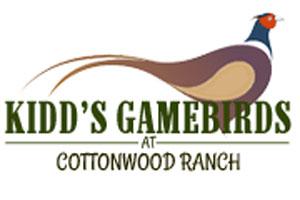 2098 Miller County 53, Texarkana, Arkansas 71854
Phone: (870) 777-3927
Bobwhite quail are strong but short distance flyers. Dogs may be able to get missed birds up more than once giving hunters more opportunities to shoot and dogs more chances to perform. We offer guided hunts on a variety of terrain to suit the skill and physical fitness levels of hunters. Your guide will handle the dogs and direct the hunt. You may shoot birds that have been left by other hunters at no extra charge. Unguided hunts are also available.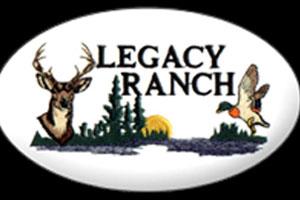 100 Little River One, Foreman, Arkansas 71836
Phone: (903) 277-2456
Our goal is to bring our clients the best bird shooting experience they can find. Our desire is to provide a complete and uncompromising bird hunting experience. Just as important as the quality of the hunt is the quality of the lodge and dining. Without a doubt, Legacy Ranch is one of the finest bird hunting experiences available anywhere. Quail hunting, duck hunting, bird dogs and more — it's all here!! You have found the most complete bird hunting ranch in Arkansas.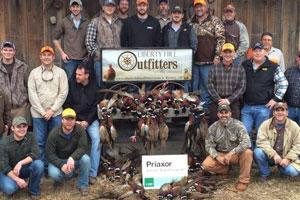 2 County Road 470, Rector, Arkansas 72461
Phone 1: (870) 239-1597, Phone 2: (870) 595-4017
Liberty Hill Outfitters features a lodge and hunting club. We offer corporate European Pheasant hunts, guided Quail and Chukar hunts, fishing trips, and more!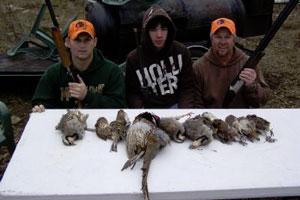 Hwy 235, Yellvile, Arkansas 72634
Phone: (870) 453-8502
The upland Quail Pheasant and Chuckar hunts are done on a Arkansas Ozark farm with beautiful views of mountains and wood lots. We will place the number of birds that are included in the package, out before the hunt. , no charge for left over birds from other hunts or wild birds.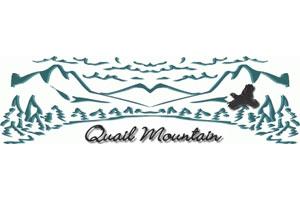 811 Hynes St., Van Buren, Arkansas 72956
Phone: (479) 369-2322
We raise and use only the finest Northern Bobwhite quail, which are strong flyers. These are the most popular birds for dog training at Quail Mountain and a favorite for hunters in general. Bobwhites are short distance flyers and dogs may be able to get missed birds up more than once, giving hunters more opportunities to shoot and dogs more chances to perform.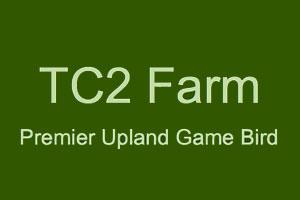 411 Green Hills RD, Star City, Arkansas 71667
Phone: (870) 575-2965
TC2 Farm is a family owned business focusing on the preservation of the outdoors! 520 acres of rolling hills and hardwood bottoms along with a 8 acre private lake this is a great place to get away!! We offer upland game bird hunting at its finest.. We release several thousand game birds each year for your hunting pleasure. We also raise flight conditioned birds for sale..

1583 Tichnor Blacktop Rd, Tichnor, Arkansas 72166
Phone: (870) 509-2121
Three Rivers Lodging and RV is located in south Arkansas County between White River NWR and Trusten Holder WMA. White River NWR has over 160,000 acres of public deer and duck hunting and over 300 lakes, sloughs and bayous. Trusten Holder WMA encompasses over 12,000 acres of public land. Our cabins are 1 mile from the Merrisach Lake boat ramp on the Arkansas River; from there you can access the white river and the Mississippi river. Wild Goose Store and Cafe is located across the street and De Witt is just 25 minutes away.