Arizona Quail Hunting
Directory of 5 Arizona Quail hunting lodges, guides and outfitters in Arizona.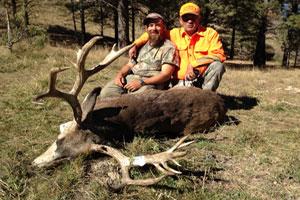 204 S Ave B, San Manuel, Arizona 85631
Phone: (520) 385-4995
With Quail it is common to see fifty or more birds per covey and ten to twelve covies per day. The limit on Gambels Quail is fifteen birds per day per hunter. Gambels Quail season starts in mid October and runs through mid February. All quail hunts include accommodations and meals.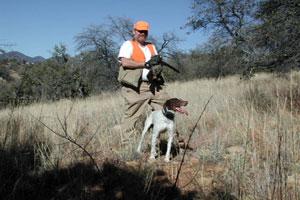 PO. Box 1384, Dewey, Arizona 86327
Phone: (928) 713-9961
Quail hunting in the southwest has long been one of the greatest thrills an upland hunter can enjoy. Arizona is home to 3 species of quail: Gambel's, Mearns'and Scaled. Most common is the Gambel's quail, which is found throughout the state. The Scaled quail, sometimes called "blues" are located in the southeast part of the state. The Mearns' quail is unique to the southern part of the state at elevations above 4.000 feet.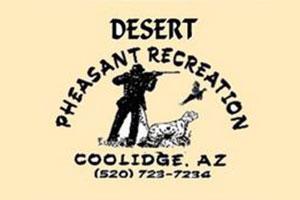 774 W. Wheeler Road, Coolidge, Arizona 85228
Phone: (520) 709-1019
Desert Pheasant Recreation, located between Phoenix and Tucson 3 miles East of La Palma, Arizona has operated as a shooting preserve since 1986 for the hunting of Pheasant, Chukar and Quail from either a desert setting or from farm fields. The preserve has some of the best hunting environment for upland and migratory bird shooting.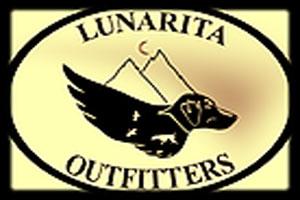 8225 North Courtney Page Way, Tucson, Arizona 85743
Phone: (520) 235-9095
Hunting quail of any species in Arizona is amazing, but not easy. You should be prepared to hike a few miles in fairly rugged terrain. It is very dry here most of the year and you would be well served to hydrate before and during the hunt. The terrain will vary based on your chosen hunt, but will range from desert to mountain and from 2500 to 7000 feet of elevation. Some steep Mearns country will make you think you are hunting chukar. Habitat will range from low grass and prickly pear cactus, (among other nasty plants that like to defend themselves with fervor) to the steep scrub oak woodlands at higher elevations.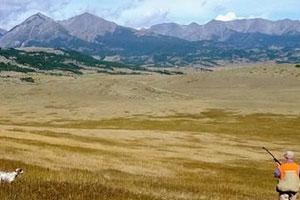 Bozeman, Arizona 59717
Phone: (406) 223-5923
From late November thru early February I conduct quail hunts in the high desert grass lands and oak savanna country of southeastern Arizona. Birds hunted are Gambel's, Mearns' and scaled quail. There are also mourning doves to shoot in December.